Oh, to have a balcony in the city.
You can listen to the city waking up as you enjoy your morning cup of coffee. And should you be feeling a bit horny, well… why not let everyone watch?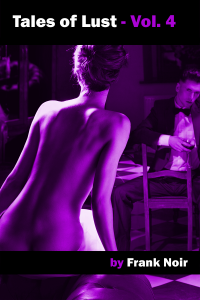 Another cure for the lusty itch is of course a sizzling ebook by Frank Noir. Get them here.