Even though doctor and nurse sex is one of the oldest clichés in the book, I still enjoy a good nurse porn scene (as demonstrated in my short story "The Nurses").
Actress Tori Lane can best be described as insatiable lust on legs. So if you dress her in a nurse's uniform, the result is bound to be a sex scene so hot it will scorch your eyeballs (and make you want to check in for surgery).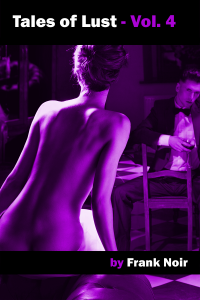 For more hot scenes and kinky pleasures, try one or all of Frank Noir's filthy ebooks. Check them out here.