Another sweet little vintage clip for you to enjoy today. This time from John Leslie's classic "Curse of the Catwoman" (1991).
A beautiful girl mingles with a group of horny men, stripping and dancing seductively in their midst. What happens may not be exactly what you expect – but I find it quite arousing nonetheless.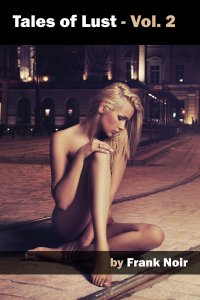 In Frank Noir's filthy stories, scenarios like this happen all the time. Click here to find them.