The story so far: Attractive cop Amy and her partner, the horny, but shy Jack are about to leave the police station on patrol duty. But before they go, Jack has to get one important issue out of the way.
---
"Um, just a second," Jack said.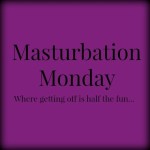 His cock twitched inside his pants. Damnit! Damn his stupid, interminable sex drive. He shuffled off to the toilet, locking himself inside a booth.
Amy. That goddamn Amy. He swiftly unzipped his pants, freeing his completely erect cock. Just letting it out into the air and holding it in his fist was almost enough to make him come.
"Oh!" he gasped quietly.
He knew that even if he jerked off now, his lust would surface again in a few hours. But at least it would lower the pressure for a while. He closed his eyes.
He didn't have to think hard to conjure up sexual fantasies about Amy. They were always there in the back of his mind from the moment he woke up until he fell asleep at night. Well, not to mention his dreams. More than once he'd woken up with a raging hard-on, remembering a particularly graphic dream about Amy.
In fact, it was more a question of choosing one of the many fantasies to focus on. Jack decided on the "patrol car" one today.
He's driving. She's sitting next to him. Night is falling, street lights and neon signs reflecting in the wet asphalt. Amy's staring at him, licking her lips teasingly. Then she leans over and unbuckles his pants. Jack's cock is long and fully erect. The sight makes Amy gasp.
But soon she bends down and takes the long shaft in her mouth. He feels her cool saliva lubricating his shaft, and involuntarily thrusts upwards, the head of his cock hitting the back of her throat.
"Hng!" she gags.
Still manoeuvring the patrol car, Jack keeps thrusting his cock in between her bright red lips, feeling it getting harder with every stroke.
"Like that?" he asks.
He pulls the car into an alley and parks it.
"Get out," he says.
With a popping sound, his cock slips out of Amy's mouth. Hesitantly, she opens the door and gets out. She stands in front of the car, lit by the bright headlights.
"Take off your clothes," Jack orders.
And slowly, sensuously, Amy strips off her police uniform and stands before him in her bra and panties.
"All of it," he says.
And Amy strips completely naked.
"Now touch yourself," he says.
Looking him straight in the eyes, Amy reaches between her legs and slowly begins masturbating. She closes her eyes, purring with pleasure at her own touch.
In the toilet booth, Jack was masturbating, too, his throbbing cock swelling in his fist as he stroked the sensitive shaft. The though of watching Amy pleasing herself was making him crazy with lust.
Amy leans over the hood of the car, increasing the rhythm. Jack sees the wetness on her fingers, hears the tiny wet sounds as she massages her juicy cunt.
"Ohhh," she moans. "Ohhh."
"That's right," Jack says calmly. "Make yourself come."
Amy whimpers helplessly.
"Mmm, yeah," she says. "I'm coming. I'm coming. Aaah!"
And trembling all over, she collapses on the hood, gasping for breath.
Jack opens the door and gets out, his long, erect cock jumping with every move. He walks slowly around the front of the car. Amy stands there, her naked ass in the air, still trembling from her orgasm. She looks up at Jack, as he grabs his cock in his hand, stroking it lazily. She knows what's coming.
"Are you ready?" he asks.
Naked and trembling on the hood of the police car, Amy just nods.
Jack grabs her hair and pulls her head back.
"I didn't hear that," he says. "Are you ready for my cock, you dirty little slut?"
"Oh yes," Amy gasps. "Please."
"Spread your legs," he orders. "Spread them wide."
Amy obeys, and Jack sees her wet, pink slit opening slightly. He grabs his cock and guides it towards the entrance to her pussy. Then, with one powerful thrust, he buries the entire length of his shaft inside Amy's cunt.
"Aaah!" she cries, her voice echoing in the dark alley.
"Yeah!" Jack says, as he begins to fuck her.
He thrusts hard and deep into the slippery hole, over and over in a fast, relentless rhythm. Then he reaches around and begins massaging her clit. Amy sobs helplessly, writhing on the hood.
"Yeah?" he gasps, "You like that?"
With a trembling cry of pleasure, Amy succumbs to her second orgasm.
"Ohhh! Ohhh!"
Leaning against the side of the toilet booth, Jack stroked his cock furiously. He stared at the long veined shaft, the bluish head swelling excitedly, ready to spurt his burning hot semen.
Jack lets go of Amy's clit, instead grabbing her breasts with both hands. As he lifts her upper body off the hood of the police car, he thrusts his erect cock into her from below, poking the soft flesh of her cunt in new angles.
She gasps. Her flailing hands eventually grabs his thighs, digging her nails into his uniform trousers. As he feels her trembling, he increases the speed and depth of his thrusts, wanting her to climax again.
"Come for me," he whispers into her ear. "Come for me one more time."
"Nooo…" Amy whimpers.
But Jack feels her succulent cunt clamping tight around his pumping shaft. Oh yes, she's going to come again.
"Aaah!" Amy cries, yet another violent orgasm shaking her body. "Aaah!"
She thrashes about, kicking, digging her nails into his thighs, utterly out of control with pleasure. Jack has to hold onto her hard to keep her from collapsing on the asphalt. And as her juices squirt around his rigid cock, he feels his own orgasm approaching.
He swiftly pulls out.
"On your knees!" he orders. "Now!"
Obediently, the naked Amy kneels down in front of him, and he guides his throbbing cock into her mouth. She looks up at him, her pretty, dark eyes open wide, her mouth full of his swelling cock. And now, Jack can't hold back any longer.
"Swallow," he gasps, "Swallow it all!"
As Jack felt his orgasm approaching, he clenched his teeth, trying to remain silent. But when the first powerful jet of semen shot from his cock, he couldn't hold back.
"Ah!" he gasped.
And Amy swallows, his cock pumping thick, salty spunk down her throat. She swallows, her wet mouth sucking down every sticky drop. Amy – oh God, Amy…
Grabbing his cock hard, Jack kept ejaculating in silence. Long, white jets shot from his jerking cock, spattering the walls and the floor of the toilet booth. Spasms of pleasure shook his entire body as he kept stroking his swollen shaft, forcing every last drop from his aching balls.
When it was over – his reddened cock slowly deflating – he couldn't help laughing. He did have quite an imagination, didn't he? As if the idea of sex with beautiful Amy wasn't preposterous enough in itself. He had to imagine himself as the aggressive part and Amy as an obedient, submissive slut.
No, it was never going to happen. But boy, what an exciting fantasy.
Jack pulled a few feet of toilet paper from the roll and began carefully wiping his semen from the floor and the walls of the booth.
---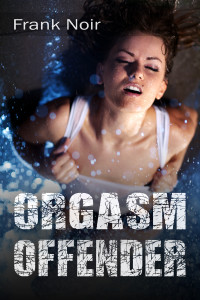 Get "Orgasm Offender" from