The story so far: The two police officers, Amy and Jack, have apprehended the notorious sex offender, Maxwell. After celebrations at the station, Amy offers to drive Jack home.
---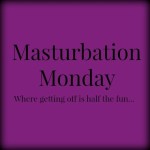 Twilight was falling over the almost empty parking lot. From rows of lampposts cold fluorescent light illuminated the space under the darkening blue sky. In the distance rows of tiny headlights zoomed in both directions across the highway bridge.
Amy stopped at her car – a red, medium-sized sedan. Jack liked the look of it. Not at all flashy, but definitely tasteful. She unlocked her door and got in. Jack heard all the locks of the car clicking shut. He pulled the handle of the door on the passenger side. Locked. Obviously.
"Amy?" He said.
He walked over to her side and tapped the window.
"Um, I think you locked me out," he said.
Amy looked at him with a peculiar smile. She put a finger to her lips, winking. Jack stared in confusion, as she turned on the light inside the car and  lifted up her skirt. She wasn't wearing panties, and Jack clearly saw the tuft of black pubes above her pink slit. She licked her lips.
"Amy…" he said quietly.
He looked around the parking lot. No one was there.
Amy's fingers gently grazed the hood of her clit. She lifted her pelvis slightly off the seat, masturbating with a slow, circular motion. Closing her eyes, she increased the pressure, and Jack clearly saw the wetness oozing from her cunt.
She opened her mouth, breathing heavily, her large breasts rising and falling with every breath.
God, she was beautiful! Jack felt his cock swelling and stretching inside his pants. Why was she doing this? If she wanted sex with him, they could just go home to her place or his. Why this strange, kinky scenario in the parking lot?
Through the window of the closed door he could now distinctly hear Amy's moans of pleasure. Faster and faster her nimble fingers massaged the base of her clit, making her juices flow. Jack saw the wetness glisten on her fingertips, around her pussy lips, and dripping onto the leather seat as she rhythmically thrust her pelvis up and down.
"Oh! Oh! Oh!"
Jack's cock was fully erect by now, poking awkwardly against the inside of his pants. Oh, crap. Again? The parking lot was still deserted. If Amy kept going, he would eventually have to unzip and let it out.
Whimpering in ecstasy, Amy kept masturbating with her right hand while forcing two digits of the left inside her slippery cunt. Staring intently at her pink flesh, she began fucking herself with her fingers.
It was almost unbearable to watch. Jack would have given anything to be able to pull her from the car and ram his aching cock into her hungry cunt. But she had locked herself in the car instead. Why did she want to tease him like this? It was almost like… torture.
Jack gasped at the thought, his hard cock jerking. Was that what this was about? What was it she'd said – about torture becoming sensual pleasure? Was Amy a sadist? And if so, did he even care? He looked through the window and saw her throwing her head back, moaning as she masturbated herself to orgasm. No – he didn't care – he was enjoying it.
Or was he? Jack felt his cock rubbing hard and painful against the fabric of his pants. While Amy went all the way – shamelessly masturbating in the parking lot – he was still holding back, afraid to expose himself. But no – this was it. He didn't want to be afraid anymore.
With a swift motion, he zipped down. The evening air blew  cool across the skin of his shaft, as he pulled out his erect cock. In the pale glow of fluorescent lights it looked bluish, alien. Fascinated, he grabbed it hard and began masturbating.
He slapped his cock hard against the window.
"Look at me," he gasped. "Look at my cock!"
Still playing with her clit, Amy turned her head. Her mouth fell open at the sight of Jack's cock – then simply formed the word "yes".
As Jack stroked his throbbing shaft, clear fluid oozed from its head. It glistened eerily in the cold light of the car park, dripped to the ground, forming tiny puddles on the asphalt. Masturbating with his right hand, he steadied himself against the car with his left. He was gasping for air, overcome with pleasure.
This was insane. Part of him wanted to stop – come to his senses and just walk away. But he also realized that it would be dishonest – that he was enjoying this too much. In fact, he couldn't recall he'd ever been this aroused.
He focused on his view of Amy, lost in the throes of sensual pleasure, masturbating herself ever closer to a climax. He wanted them to do this together – wanted himself to come together with her.
Through the car window he heard her muffled screams as she came:
"Aaah! Aaah!"
Jack felt his balls tightening and stroked his hardened shaft in a furious rhythm. Watching Amy orgasm took his excitement to a new level. She was so beautiful, thrashing about on the leather seat, her mouth wide open in ecstasy, juices gushing from her quivering pink slit.
"Yes," he whispered. "Yes!"
But he wasn't ready to come himself. Not yet. He wanted to watch her climax again.
"Keep going!" he gasped. "More! I want to watch!"
Amy looked at him, still shaking, her eyes almost glazed over. She tried to speak but failed, her mouth opening and closing silently. Finally she got the words out.
"Oh, Jack… Yes. Please… look at me now…"
She opened the glove compartment and took out a device made out of two pink rubber straps and a plastic capsule. Lifting herself off the seat, she fastened the rubber straps around her thighs and adjusted the plastic capsule over her clit.
Jack stared in amazement, unaware that he'd just let go of his cock.
Flipping a switch on the device made the capsule start buzzing. Amy whimpered loudly and bit her lip. She produced a large, red dildo from the glove compartment and placed it at the mouth of her pussy. Turning her head, she looked at Jack.
"Like this?" she said.
Jack grabbed his cock again, stroking it, showing his erection off to Amy.
"Yes…" he gasped. "Please. Fuck yourself with that thing…"
A thought flashed through his mind: Where had she found those toys? Hadn't he seen them before? Weren't they part of Maxwell's collection? Tampering with evidence? But he brushed the thought away. Right now, he didn't care. Right now, he wanted nothing more than to watch Amy penetrate her pussy with the big latex dildo. With that thing – and the tiny clit vibrator – he couldn't even begin to imagine how hard she'd come.
Amy buried the thick latex cock inside her succulent cunt.
"Ohhh!" she cried.
"Fuck yourself!" Jack cried, almost drooling. "Come for me!"
Whimpering loudly, Amy began thrusting the dildo in and out, in and out of her cunt. She threw her head from side to side, crying out in ecstasy. Watching her, Jack stroked his cock in a hard, fast rhythm.
"Oh, Jack," she cried. "I… I'm gonna come."
"Yes!" Jack gasped. "Keep going! Look at me! I'm gonna come, too!"
Crying out with pleasure, Amy arched her back, lifting herself off the leather seat as she came. She opened her eyes wide, focusing on Jack's throbbing cock. She stuck out her tongue, teasing him. He felt the pressure of the semen inside his erect shaft, forcing its way up through his cock. He took a step back, pointing his member at the car door window.
"Aaah!" he yelled as he ejaculated. "Aaah!"
A long hard spurt of semen shot from his cock, spattering the side window. And another. And another. Bluish pale in the fluorescent lights, Jack's spunk pumped from his throbbing shaft, hitting the glass in thick, white globs, turning transparent as it ran slowly down the pane. Sweaty and smiling, Amy licked the window from the inside.
"Hunhh!" Jack grunted.
He shook the last drops from his cock. They landed on the asphalt between his feet.
As his orgasm subsided, he looked around. In his excitement, he'd forgotten all about being seen. Or perhaps the possibility had actually turned him on? But now… Still no one around. Thank God.
Click!
Amy had unlocked the doors. She opened the one next to her and handed Jack a handful of tissues.
"Hey, stud," she said smiling. "Could you clean that up before we go?"
---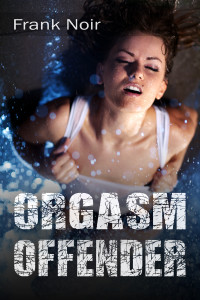 Get "Orgasm Offender" from