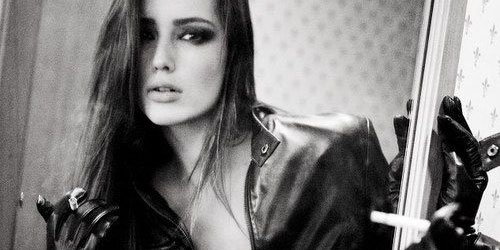 I felt his gloved hand on my thigh. His finger brushed across my panties, then I felt the gloved fingertip pushing them aside. I froze, as he ran his finger across my bush.
"No," I said.
Next, the gloved fingertip touched my labia. I felt the leather poking the mouth of my pussy, and I bit my lip.
Why didn't I scream or push him away? I could pretend I was frightened. But in reality I wanted him to go on. Wanted his gloved hand to explore my flesh. As soon as I smelled the leather, I was helpless. And now I felt myself getting wet.