Allow me to digress from the smut for once. Because after living in Berlin for several years, I'm still fascinated by the history of this city. And Nollendorfplatz – my local U-Bahn (subway) station which I see almost every day – is as good an example as any.
In 1902 when it was built, the neighbourhood of Schöneberg was quite posh and didn't much care for the noise and dirt of an overground railway. As a compromise, the station was equipped with a fancy and expensive glass dome (as painted by Lesser Ury in 1925).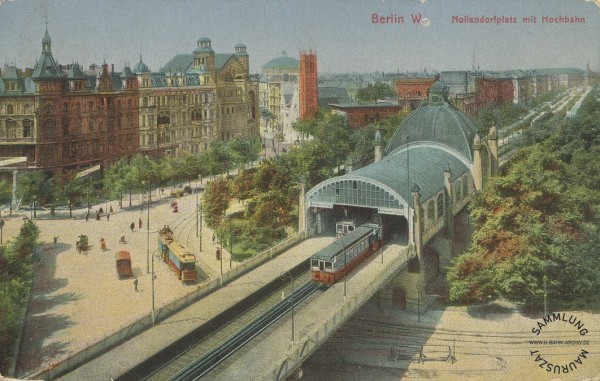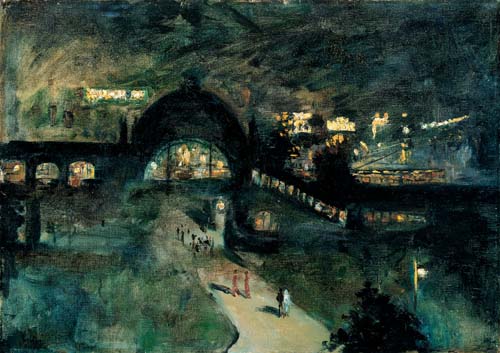 The war hit Berlin hard, and in 1945 the station lay in ruins.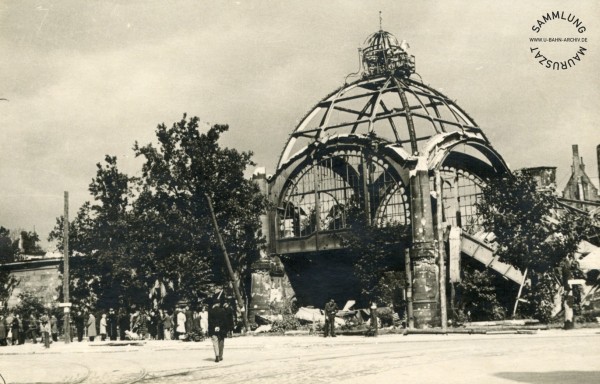 It was reconstructed with the dome – although without without the fancy glass.
When Berlin was divided, the station (located in the west) remained fully functional – although you could only travel a few stops to the east. The station Potsdamer Platz (fourth stop when travelling east) was situated in the middle of no man's land and hence not in use until the reunification.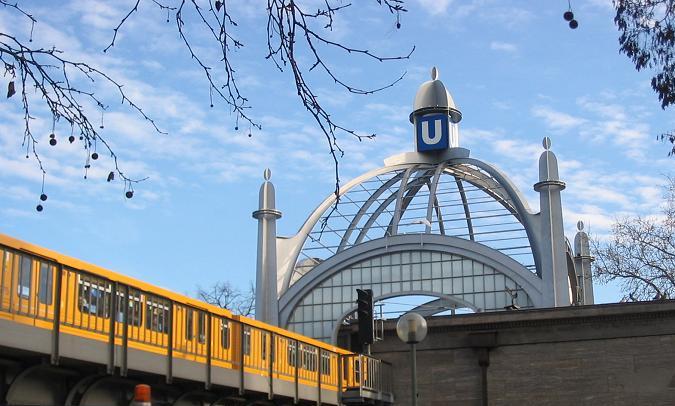 Today the area is (once again) a hub for Berlin's LGBTQ population. And in 2013 the artist Moritz Wermelskirch decorated the inside of the dome with a rainbow-coloured light installation that was supposed to be temporary, but remains to this day.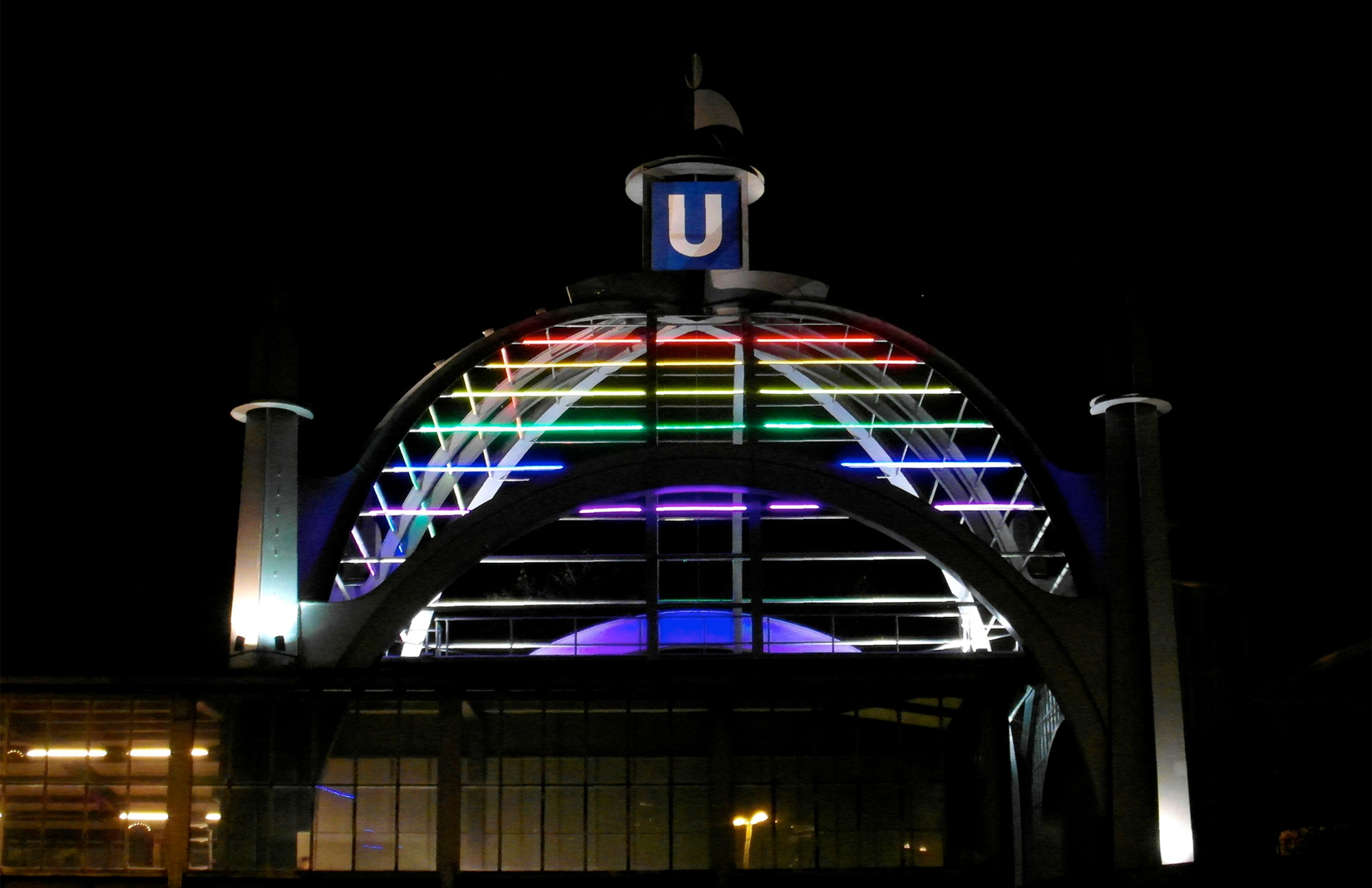 A Berlin friend of mine recently remarked that "once or while you should just take a camera and bike around your neighbourhood filming it. In a few years that film will be valuable documentation". Nollendorfplatz station is a great example of this. But although it has changed over the years, it still remains a piece of history going back over 100 years.